Ray White NASCO is an Australian owned Auction, Valuations & Remarketing Company, providing National disposal solutions for all your Truck, Plant & Equipment needs. We understand that the critical component to repeating success and maximising profits is having the right people involved.
Ray White NASCO has a very strong understanding in the remarketing and sales of: Local Government Assets | State Government Assets | Civil & Construction Equipment | Farm & Agricultural Equipment Pipeline & Drilling Equipment | Passenger & Commercial Vehicles | Trailers
Click HERE to go directly to NASCO's upcoming Auctions
For a professional service engage Ray White Rural Pittsworth to conduct your clearing sale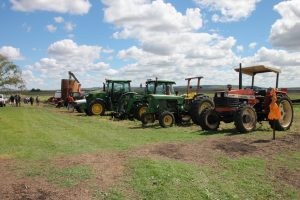 Please complete the attached form if you wish to receive notification via email of new clearing sales when listed and a reminder of the sale one day prior to the day.
Please find a link to our Phone Bidding Authorisation Form below.
PHONE BIDDING AUTHORISATION FORM
Please note: All phone bidding authorisation forms must be returned to the office by 4.30pm the day prior to the Clearing Sale